About Us
We help turn your intentions into actions
Hi, I'm Judy Baker, Owner of Completely Creative. I'm a Certified Action Plan Marketing Coach.
I'm skilled at revealing what may be hard for you to identify or put into words. I work with you to distill the essential benefits of doing business with you. I teach you how to engage your prospects and clients. You will learn how to say what you do in language that is easy for your prospective clients to understand.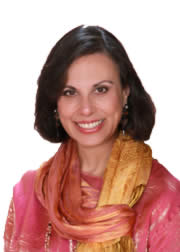 I teach you how to clear out hidden beliefs that are keeping you from confidently sharing your talents with the people who need your help.
Together we develop strategies and action plans to move you forward.
I believe that what you bring to your business is as individual as your fingerprints. My gift is translating what is unique about your business into visual and verbal communications that are an authentic reflection of you.
I am a Certified Action Plan Marketing Coach trained by Robert Middleton, founder of Action Plan Marketing. I am qualified to assist you in developing and implementing your marketing plan. All Certified Coaches are trained in a comprehensive program and adhere to the highest ethical standards.
Judy Baker is Completely Creative
Completely Creative is more than the name of my business. I work with entrepreneurs, creative professionals and small business owners who are ready to learn how to attract the right clients. I help you get clear about your goals, identifying what is getting in your way and how to overcome those obstacles. I partner with you to create strategies and action plans that are sustainable, flexible, effective and profitable and fit you.
My clients benefit from my ability to compassionately train and support them as they gain confidence. I help you master the game of marketing. My mission is help clients learn how to create a steady stream of clients. We transform "No I can't" into "Yes, I can."

I inspire my clients. I am a connector of people, information and resources. My clients benefit from my ability to understand and translate the essence of their business into compelling visual and verbal communications. I specialize in developing business identities and brands that connect emotionally and move people to take action. Give me your thoughts and I will build your brand awareness and teach you how to become a slightly famous. I live in Sonoma, California and I am the owner of Completely Creative.

I combine skills in theatre arts, human resources and marketing. Communication is the foundation of all these skills. I use them to develop magnetic marketing materials and presentations. A graduate of San Diego State with a B.A. in Drama and a Master in Human Resources and Organization Behavior from the University of San Francisco, I recently added a turn as an instructor to my resume by teaching at Santa Rosa Junior College.
Current Leadership Roles
Member of the Executive Team of the Bay Area Consultant's Network
Leadership Team BNI Mid-Day Power Partners
Completely Creative Action Plan Marketing Meetup Leader
Previous Leadership Roles
Board member - Center for Entrepreneurial Excellence
Board member - Connections
Newsletter designer and board member for the North Coast Macusers Group
Leadership team of the Sonoma Marin Chapter of the ewomennetwork
Marketing and Membership Recruitment - Sonoma Valley Chamber of Commerce
InDesign Special Interest Group Leader - North Coast MacUsers Group
Art Director/Graphic Designer - Red and White Ball - Sonoma Plaza Foundation
Art Director/Graphic Designer - Annual Fundraiser - Sonoma County Orchid Society
Board member - North Bay Chapter of ASTD
Board member - Sonoma County Ad Club
Co-creator of the North Bay Career Resource Center

Education and Training
Certified Action Plan Marketing Coach, trained by Robert Middleton
Master Organization Development, University of San Francisco
B.A. Drama, San Diego State University
Applied Graphics, Santa Rosa Junior College
You don't need to struggle to be understood
Image what life would be like if you could easily:
Make more money

Communicate authentically from your heart, with confidence, clarity and passion

Create conversations that turn into relationships and sales
Build a marketing system that works for you and is easy to implement and maintain
I offer one-on-one coaching, workshops, in-house training and teleclasses. To request more information or if you would like to have me speak to your group, contact me at 707.938.2586 or success@creative1.com
Are you ready to get a flood of new clients?